Legislative and Institutional Summary of Sanitation in Kisumu, Kenya
Owako, E., Kanga, S. (2017)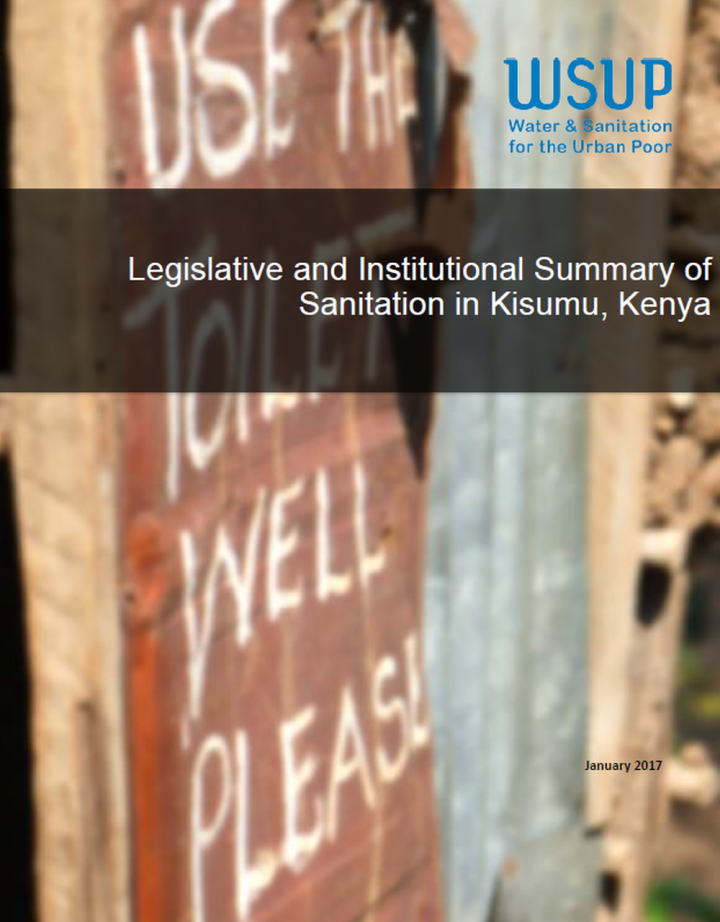 Published in: 2017
Pages: 14
Publisher:
WSUP
Author:
Owako, E., Kanga, S.
---
459 Views
8 Downloads
The purpose of this study exercise is to identify and summarise the current national and county level sanitation situation in Kenya. This document will inform WSUP's ongoing work in cities such as Kisumu, and will be used a basis for further analysis of Kenya's sanitation legislation and institutional responsibilities and mandates.
Bibliographic information
Owako, E., Kanga, S. (2017). Legislative and Institutional Summary of Sanitation in Kisumu, Kenya. WSUP
Download
We got more than just a new look!
Welcome to the new website of susana.org
On 1 September we relaunched our website, using a new menu concept to improve the user experience. However, some functions are not working yet but we are working on those now. If you have any comments or suggestions please post them here on the SuSanA discussion forum. Thank you.
---