Prioritizing pupils' education, health and well-being
Water, sanitation and hygiene in schools in the pan-European region
---
Published in: 2016
Pages: 55
Publisher:
WHO and UNECE
Author:
van Maanen, P. et al.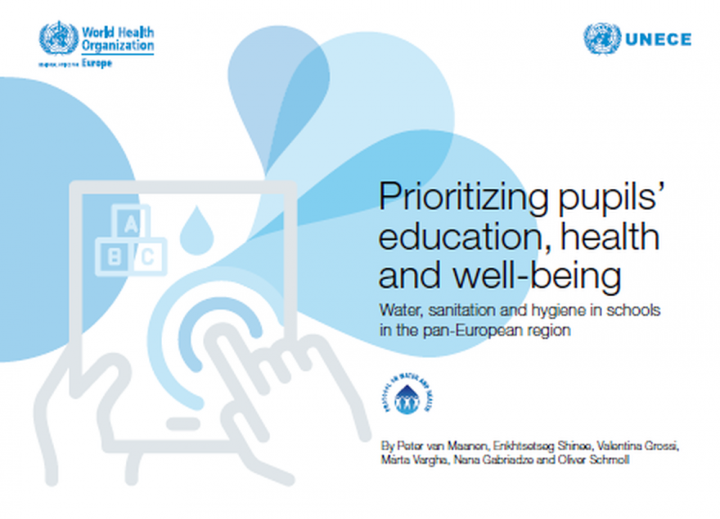 Published in: 2016
Pages: 55
Publisher:
WHO and UNECE
Author:
van Maanen, P. et al.
---
Prioritizing pupils' education, health and well-being
Water, sanitation and hygiene in schools in the pan-European region
Rights to education and to water and sanitation are important milestones for modern society. For all children, a healthy learning environment is a prerequisite for a decent life in the 21st century. The provision of easy access to safe and sustainable water, sanitation and hygiene (WASH) services in all child-care settings is vital for children's best health, well-being and learning. There is no good learning if there is no good health and there is no good health without good WASH.
---
Bibliographic information
van Maanen, P. et al. (2016). Prioritizing pupils' education, health and well-being - Water, sanitation and hygiene in schools in the pan-European region. WHO and UNECE
---
Information on external sites
---