Localized school-based feeding concept
in the autonomous region of Muslim
---
Published in: 2016
Pages: 16
Publisher:
Deutsche Gesellschaft für Internationale Zusammenarbeit (GIZ) GmbH, Germany
Author:
Monse, B. et al.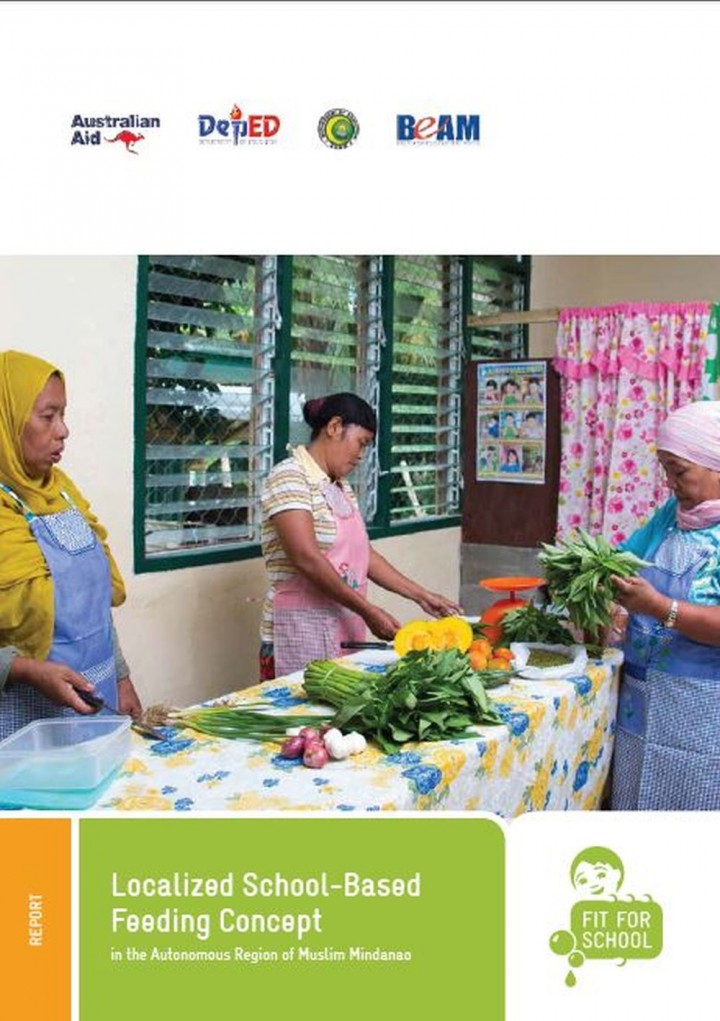 Published in: 2016
Pages: 16
Publisher:
Deutsche Gesellschaft für Internationale Zusammenarbeit (GIZ) GmbH, Germany
Author:
Monse, B. et al.
---
Localized school-based feeding concept
in the autonomous region of Muslim
Making schools healthy environments requires a holistic approach that should combine various interventions to ensure that children are fit for school. However, these interventions must be simple, scalable, sustainable, and integrated into existing systems to ensure that they can be feasibly implemented by school communities with limited resources. Increasing its usefulness could only be possible if they could easily blend with accepted practices and ensuing conditions.

School Based Feeding Programs have tremendous potentials to contribute to creating healthy school environments and improving education outcomes. Much of their success is anchored on strong School Based Management (SBM) approaches. At the school level, the School Head and wider school community must take the lead to ensure that programs are implemented well. However, with many competing demands on time and resources in low-income schools, the only way to acceptability are its simplicity and local applicability to allow school communities to implement the programs at scale.
---
Bibliographic information
Monse, B. et al. (2016). Localized school-based feeding concept - in the autonomous region of Muslim. Deutsche Gesellschaft für Internationale Zusammenarbeit (GIZ) GmbH, Germany
---
Download
---
---