Formative research to develop appropriate participatory approaches towards water, sanitation and hygiene in rural areas

---
Published in: 2016
Pages: 61
Publisher:
India WASH Forum
Author:
Barot, N., Ramisetty, M., Kapur, D.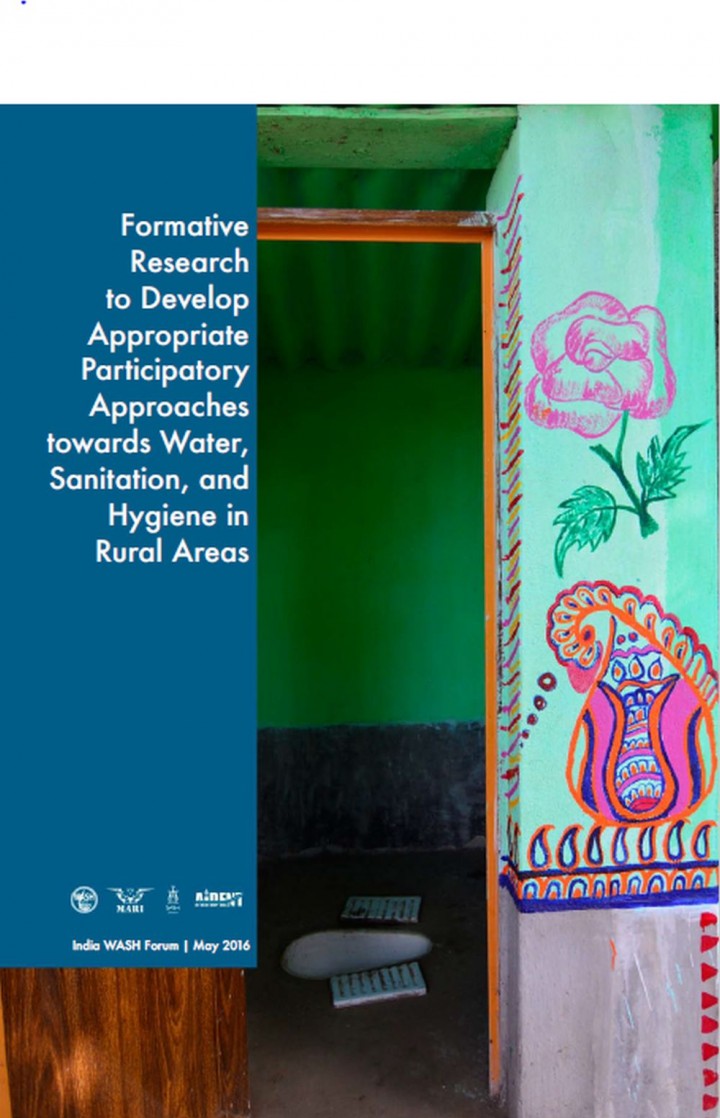 Published in: 2016
Pages: 61
Publisher:
India WASH Forum
Author:
Barot, N., Ramisetty, M., Kapur, D.
---
Formative research to develop appropriate participatory approaches towards water, sanitation and hygiene in rural areas

Most sanitation promotion approaches are only partially successful in providing short term increases in sanitation coverage and usage. Behaviour change communication messages designed as marketing interventions often fail to address deeper underlying causes of resistance behind people's reluctance to adopt improved and safe sani-tation and hygiene. This study was undertaken with the objective of understanding perceptions, barriers, and motivators for improved sanitation behaviour in nine villages or rural India between July and December 2015.
---
Bibliographic information
Barot, N., Ramisetty, M., Kapur, D. (2016). Formative research to develop appropriate participatory approaches towards water, sanitation and hygiene in rural areas. India WASH Forum
---
Information on external sites
---
Download
---
---