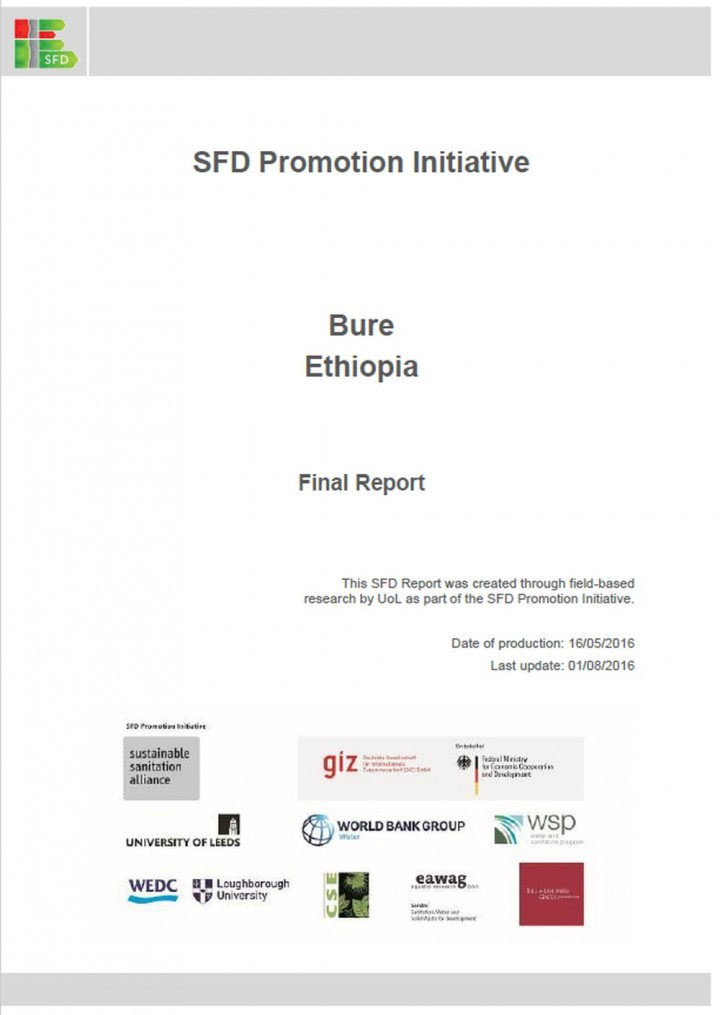 Published in: 2016
Pages: 38
Publisher:
University of Leeds, United Kingdom
Author:
Veses, O. et al.
Bure is located 400 km north of the capital Addis Ababa and 148 km south west of Bahir Dar and is within the Amhara State, Western Gojjam Administrative Zone of Ethiopia. It has a total urban population of 27,386 people. The number of Open Defecation is only 2%. Nevertheless, none of the city's excreta is delivered to a treatment plant. Therefore, only 33% of the city's excreta is safely managed, while 67% is unsafely managed.
Bibliographic information
Veses, O. et al. (2016). SFD Report - Bure, Ethiopia - SFD Promotion Initiative. University of Leeds, United Kingdom
Download
We got more than just a new look!
Welcome to the new website of susana.org
On 1 September we relaunched our website, using a new menu concept to improve the user experience. However, some functions are not working yet but we are working on those now. If you have any comments or suggestions please post them here on the SuSanA discussion forum. Thank you.
---