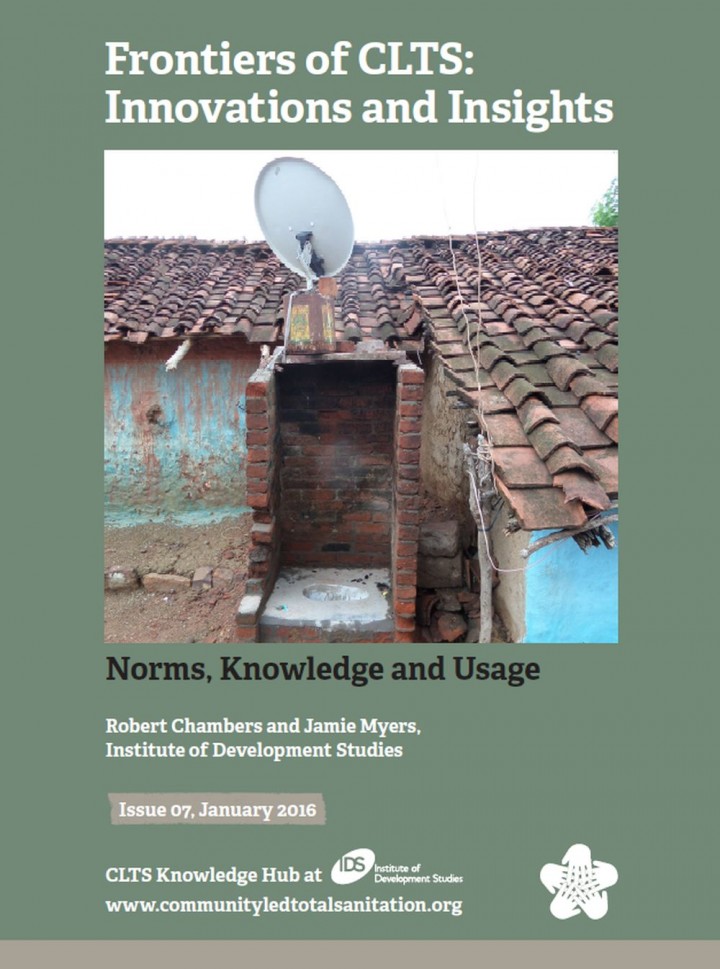 Published in: 2016
Pages: 15
Publisher:
Institute of Development Studies
Author:
Chambers, R., Myers, J.
The partial or total non-use of toilets, with some or all in a household defecating in the open, is a growing concern. Although all households may have a toilet, communities cannot remain open defecation free unless they are always used by everyone. This is not just an issue of maintenance and accessibility but also of social norms, mind-sets, and cultural preferences. The problem is widespread but most evident in India. This issue of Frontiers of CLTS asks how serious the problem is, why it occurs, what can be done about it, and what more needs to be known. It is an attempt to summarise current knowledge as a first step in exploring and learning about this growing obstacle to attaining and sustaining ODF status in some parts of the world.
Bibliographic information
Chambers, R., Myers, J. (2016). Norms, Knowledge and Usage - Frontiers of CLTS: Innovations and Insights Issue 7. Institute of Development Studies
Download
We got more than just a new look!
Welcome to the new website of susana.org
On 1 September we relaunched our website, using a new menu concept to improve the user experience. However, some functions are not working yet but we are working on those now. If you have any comments or suggestions please post them here on the SuSanA discussion forum. Thank you.
---