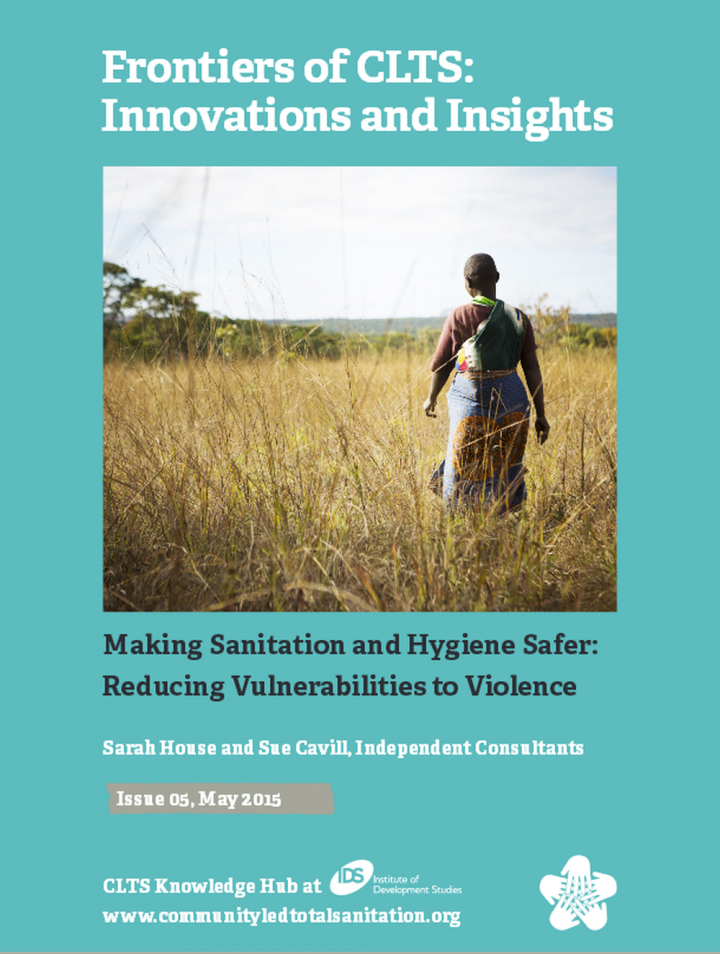 Published in: 2015
Pages: 23
Publisher:
Institute of Development Studies, University of Sussex, Brighton, United Kingdom
Author:
House, S., Cavill, S.
This issue of Frontiers of CLTS brings together lessons on violence related to sanitation and hygiene and examples of good practice from a range of contexts including urban and humanitarian as well as rural. It interprets these lessons to propose good practice for CLTS practitioners in how they can contribute to reducing vulnerabilities to violence through the ways they work.
Bibliographic information
House, S., Cavill, S. (2015). Making sanitation and hygiene safer: Reducing vulnerabilities to violence - Frontiers of CLTS: Innovations and Insights Issue 5. Institute of Development Studies, University of Sussex, Brighton, United Kingdom
Download
We got more than just a new look!
Welcome to the new website of susana.org
On 1 September we relaunched our website, using a new menu concept to improve the user experience. However, some functions are not working yet but we are working on those now. If you have any comments or suggestions please post them here on the SuSanA discussion forum. Thank you.
---