The worldwide adventures of Droppy

---
Published in: 2012
Pages: 48
Publisher:
Federal Institute for Geosciences and Natural Resources (BGR), Germany
Author:
Schubert, T. et al.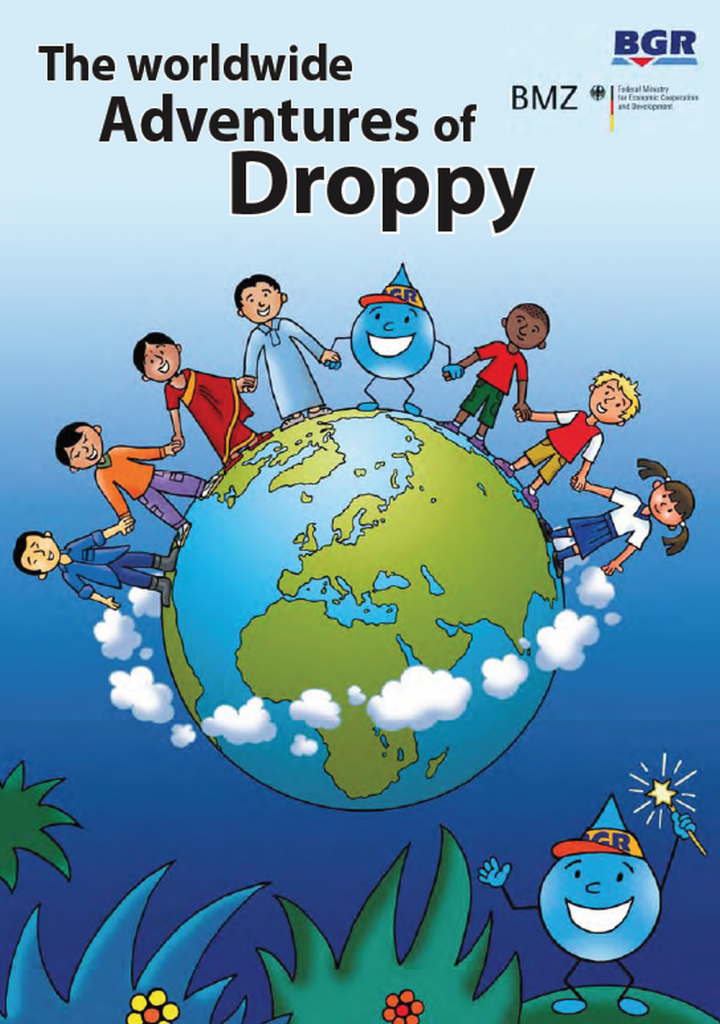 Published in: 2012
Pages: 48
Publisher:
Federal Institute for Geosciences and Natural Resources (BGR), Germany
Author:
Schubert, T. et al.
---
The worldwide adventures of Droppy

This comic introduces children to water and the environment. The little waterdrop called "Droppy" gets itself into adventures which give the reader an indea of the water cycle, wasting water, water pollution and others. It gives special attention to groundwater.

Although these stories are happening in different cultural regions in this comic, these are problems which are happening daily in many parts of our world. We only have one earth and we should manage our water resources sustainably, so that in the future we all will have enough.

Also available in Spanish, see link below.
---
Bibliographic information
Schubert, T. et al. (2012). The worldwide adventures of Droppy. Federal Institute for Geosciences and Natural Resources (BGR), Germany
---
Information on external sites
Spanish version of this publication
---
Download
---
---