Bioconversion Reactor [Anaerobic Baffled Reactor, ABR]
Anaerobic fermentation patent
---
Published in: 1992
Publisher:
United States Patent and Trademark Office
Author:
McCarty, P.L., Bachmann, A.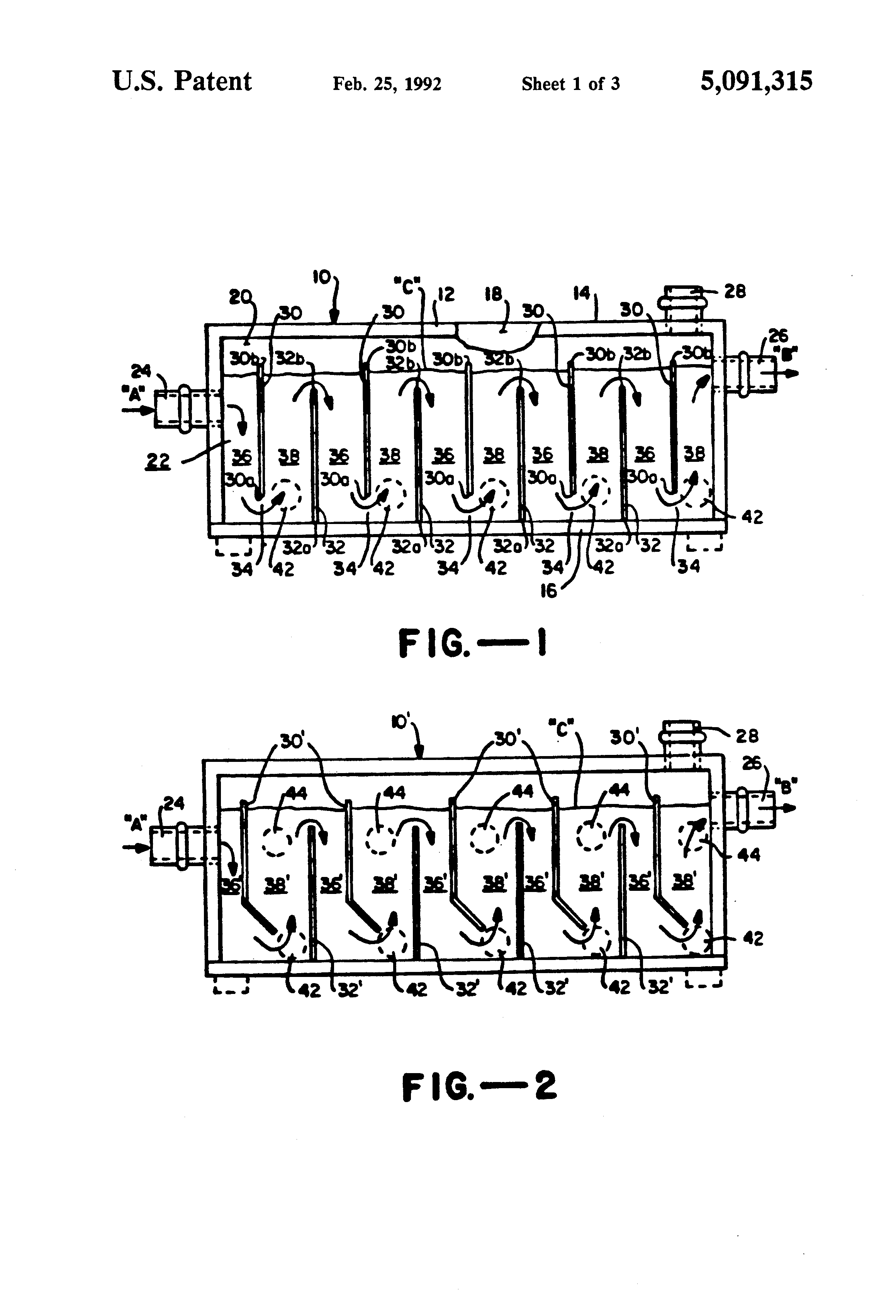 Published in: 1992
Publisher:
United States Patent and Trademark Office
Author:
McCarty, P.L., Bachmann, A.
---
Bioconversion Reactor [Anaerobic Baffled Reactor, ABR]
Anaerobic fermentation patent
---
Content - Summary
A bioconversion reactor for the anaerobic fermentation of organic material. The bioconversion reactor comprises a shell enclosing a predetermined volume, an inlet port through which a liquid stream containing organic materials enters the shell, and an outlet port through which the stream exits the shell. A series of vertical and spaced-apart baffles are positioned within the shell to force the stream to flow under and over them as it passes from the inlet to the outlet port. The baffles present a barrier to the microorganisms within the shell causing them to rise and fall within the reactor but to move horizontally at a very slow rate. Treatment detention times of one day or less are possible.
---
Additional information
Patent Number: 5,091,315
Publication number: US5091315 A
Inventors: Perry L. McCarty, Andre Bachmann
Original Assignee: The Board Of Trustees Of Stanford University
---
Bibliographic information
McCarty, P.L., Bachmann, A. (1992). Bioconversion Reactor [Anaerobic Baffled Reactor, ABR] - Anaerobic fermentation patent. United States Patent and Trademark Office
---
Download
---
---