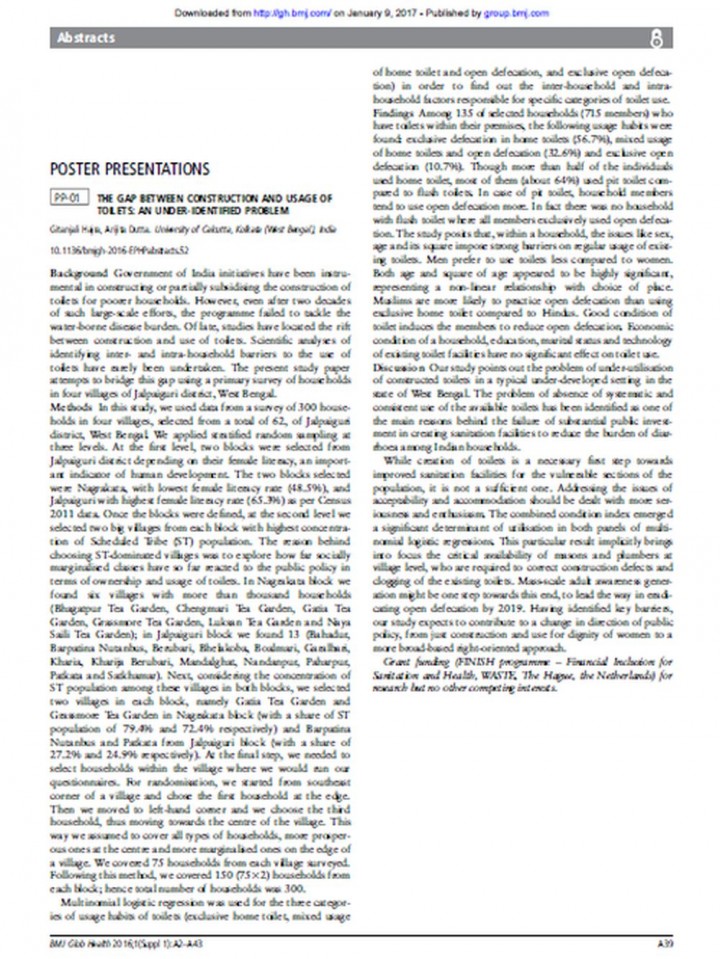 Published in: 2016
Pages: 2
Publisher:
BMJ Global Health
Author:
Hajra, G., Dutta, A.
---
987 Views
44 Downloads
Government of India initiatives have been instrumental in constructing or partially subsidising the construction of
toilets for poorer households. However, even after two decades of such large-scale efforts, the programme failed to tackle the water-borne disease burden. Of late, studies have located the rift between construction and use of toilets. Scientific analyses of identifying inter- and intra-household barriers to the use of toilets have rarely been undertaken. The present study paper attempts to bridge this gap using a primary survey of households in four villages of Jalpaiguri district,West Bengal.
Bibliographic information
Hajra, G., Dutta, A. (2016). The gap between construction and usage of toilets - An under-identified problem. BMJ Global Health
Information on external sites
Download