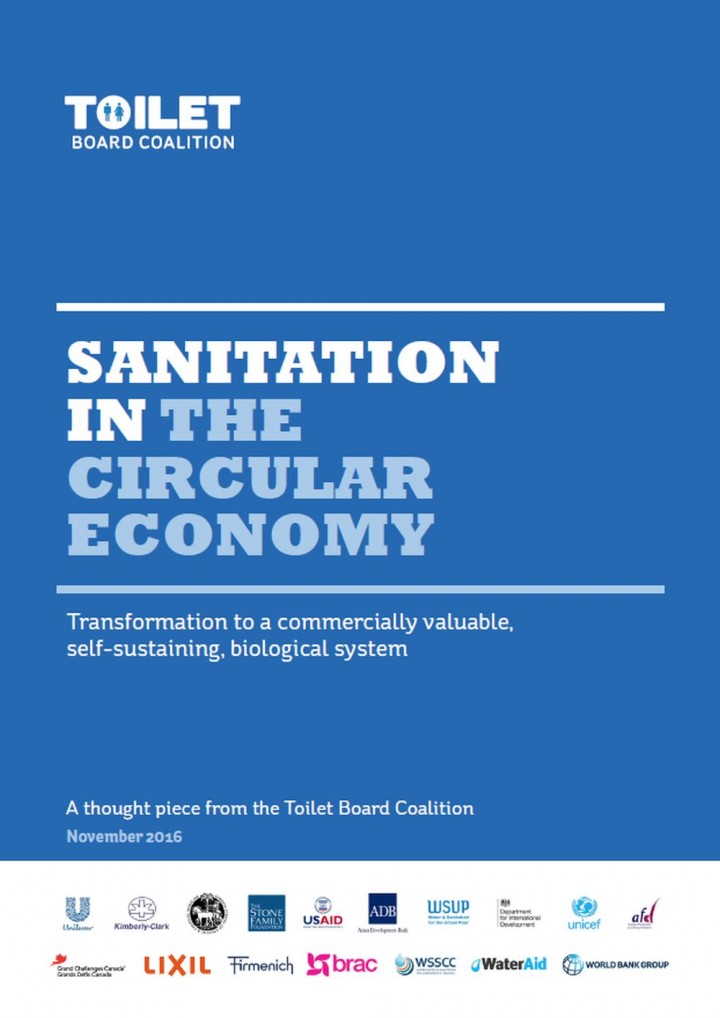 Published in: 2016
Pages: 27
Publisher:
The Toilet Board Coalition (TCB)
Author:
Hague, J.
---
1259 Views
97 Downloads
In 2016 the Toilet Board Coalition ran a feasibility study to explore the potential role of sanitation in the circular economy. The following questions were at the centre of our inquiry:

• Are there products or materials of value being upcycled from toilet resources?

• Are there scalable business models to deliver sustainable supply of these products to the market?

• Is there commercial interest and demand from large industrial operations to become buyers into
the system?

Our study engaged twelve small and medium sized businesses (SMEs) engaged in sanitation across lowincome
markets, and twelve experts from multinational corporations, academia, and specialists from across the "waste", or rather resource, management value chain. Our approach was to understand the business, technical and customer demand feasibility of each of the twelve SME businesses where we saw potential for Circular Economy transactions. Our Approach focused on business transactions, particularly those already occurring in the market for toilet resources, and on the potential for scale through demand from industrial supply chains.
Bibliographic information
Hague, J. (2016). Sanitation in the circular economy - Transformation to a commercially valuable, self-sustaining, biological system. The Toilet Board Coalition (TCB)
Download